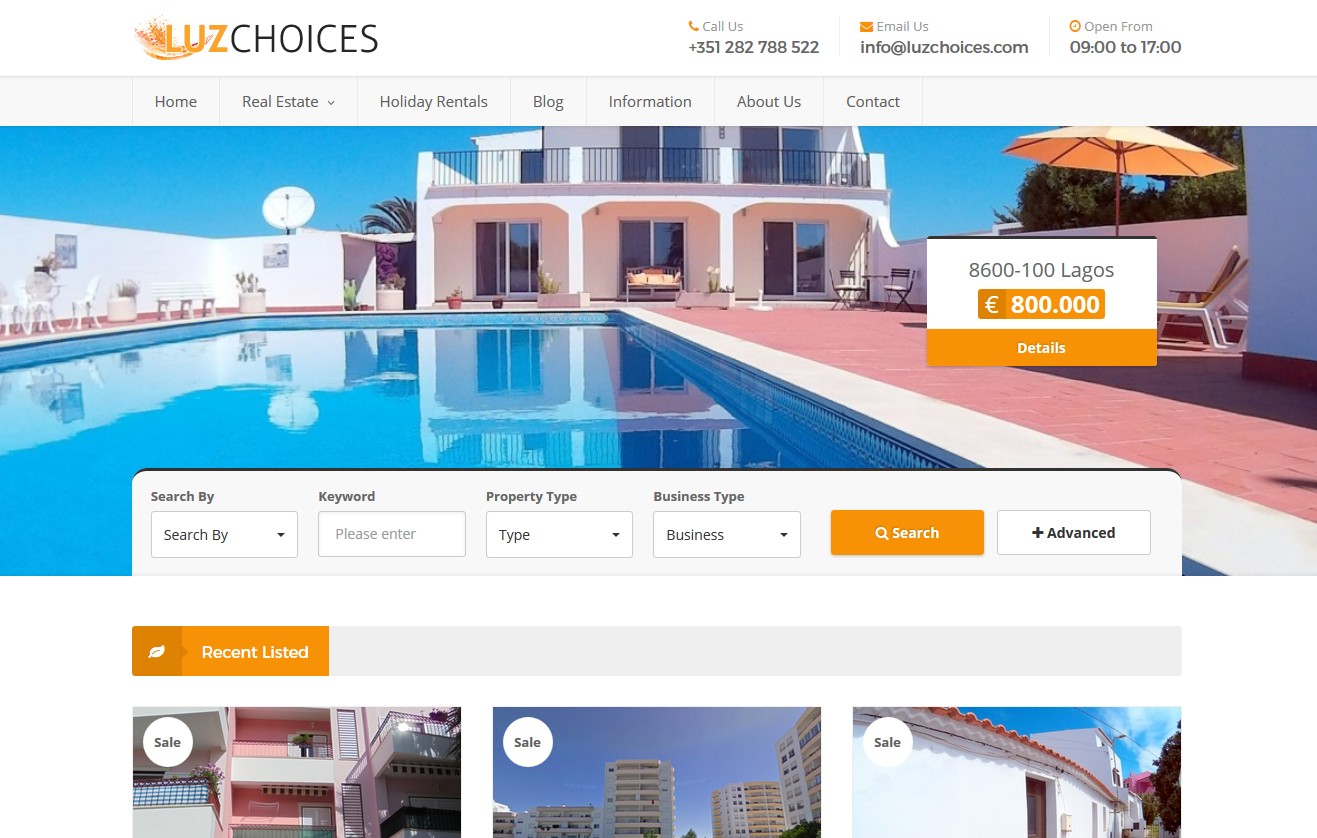 Welcome to our brand new site,  we hope you enjoy your property search experience, we will be adding more properties both for purchase as well as long term and winter renting.
What Features to Expect
We took great care to make your experience fast and simple, we have an advance property search that will help you define exactly what you are looking for, each house and a quick information tab as well as the required house energy certificate, while each property has all the information you need.
Also besides all our features if you don't find what you are looking for you can contact us any time, even if we don't have a property right for you we always do our best to help you find what you are looking for.
If you find any issue on the site, please feel free to contact us!